It was around 1735 that platinum was discovered by the Spaniards in Colombia. At the time not much could be done with the grey metal, they called it Platina ("little silver"), a contemptuous diminutive form of the Spanish Plata ("silver"). Today we know that platinum is stronger and more robust than gold and silver and above all is colour-fast. The high-quality precious metal occurs in nature about 30 times less frequently than gold and therefore stands for exclusivity and speciality. Reason enough to present own platinum collections. The fascinating combination between the grey-white colour and sparkling diamonds sets new standards in elegance and refinement. Whether classic shapes with playful surfaces, unusual shapes with a restrained matt surface or delicate ring widths – the exclusive platinum collections offer the right thing for every taste, always combined with a shiny number of diamonds. Our platinum rings stand for exclusively selected models, made of the most precious platinum – for couples who value a touch of luxury and exclusivity.
NO ALLERGENIC
In general we do not use nickel, which has been confirmed by the TÜV. If you are unsure about the compatibility of other metals, we strongly recommend a higher quality alloy with as high a fine gold content as possible and fewer impurities.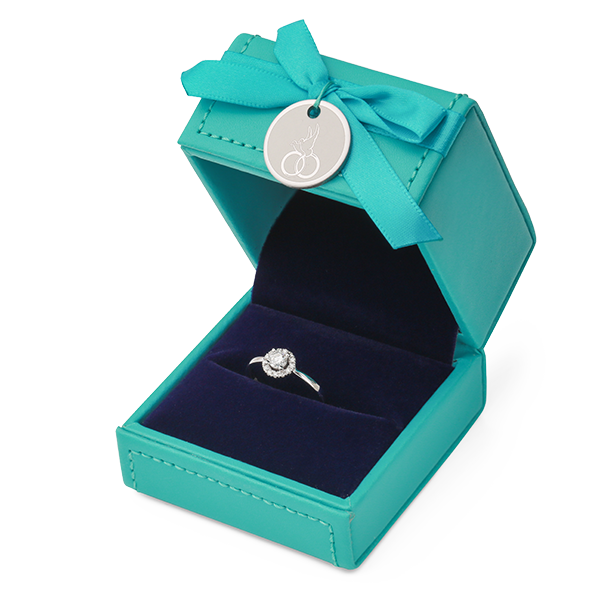 GUARANTEED GENUINE
With each ring you will also receive a certificate of guarantee, which confirms the authenticity of your Rauschmayer wedding rings using high quality precious metals as well as diamonds from conflict-free origins. The alloy details and our lucky doves are also engraved (also known as hallmarks) on each ring as a mark of quality.