It all starts with the proposal and you can't hope to get a yes without the matching diamond ring. In the new proposal collection, we combine five timelessly interpreted models with different kinds of stone setting. Each model is available in five different diamond sizes – so there should be something to suit every taste and budget.
Proposal rings are called "Solitaire". This is translated from the French, meaning "singleton". Usually a single stone is used, which is meant to symbolise the uniqueness of the partner. That being said, at the moment more richly set ring models are also popular, which again span the bow through an impressive main stone.
YES!
– One simple, little word.
Often it's the answer to questions you're asked during daily life. However, there is one, decisive moment in which it becomes a monosyllabic declaration that changes life and love forever. It creates a bond. It starts a family. It's a sign of something really quite special.
Two become one, for now and forever. And with that – you're affianced!
GUARANTEED TO BE GENUINE
Each Rauschmayer proposal ring comes in a representative Rauschmayer case and a certificate of guarantee certifying the purity, colour and conflict-free origin of the diamonds.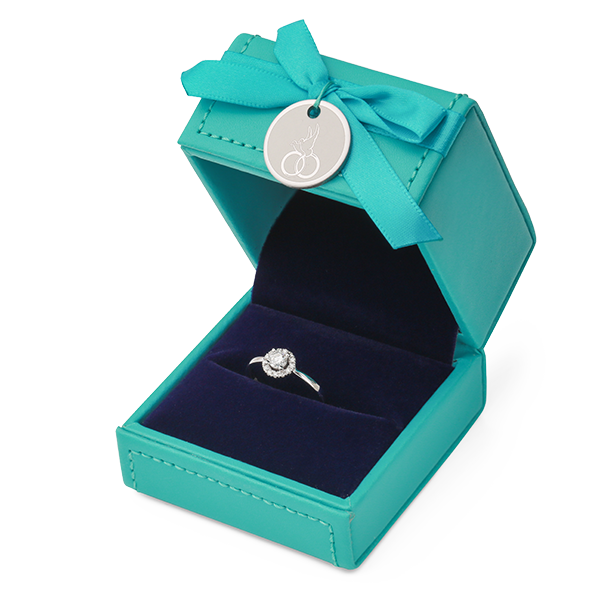 THE PERFECT SIZE
If you want your proposal to be a surprise, it's important to find out your partner's correct ring size in advance. It's a good idea to bring a ring that they already own with you to the jeweller. This can be used to determine their ring size. But if the Solitaire ring still doesn't fit – no problem!
As long as the ring hasn't been worn, we offer a free size exchange on our Solitaire collection.
The diamond is characteristic of the classic proposal ring. Probably the best known way of measuring diamonds is the (metric) carat, which is commonly abbreviated "kt" or "ct". This unit of weight should not be confused with the "gold carat", which refers to the fineness of the respective alloy. Always remember that your partner will wear the ring every day, so in addition to the quality, you should also make sure that the ring is cut and is not disturbed by too large a stone. If you purchase a very expensive engagement ring, it is advisable to have the ring insured, as the diamond can sometimes fall out during daily life due to an unfavourable impact or getting caught. This is not due to a lack of quality, but because the ring is exposed to all kinds of daily tasks. It's always better to be safe than sorry in these cases!
But it doesn't matter whether you prefer small or large diamonds – after going through our wide variety of different stone sizes and designs, you are sure to find the ring that suits you perfectly.
Alloy
All of our Solitaire rings are offered in yellow, white and rose gold and in 9 carat and 14 carat alloys.
The jewellery, on the other hand, is exclusively available in timeless, finest 18 carat and 9 carat white gold.
There are also earrings and chain pendants to match each Solitaire ring. They can be worn either as bridal jewellery on the wedding day or as accessories to the engagement ring during the wedding planning period.